http://holisticspeechpathways.com/lisinopril-hctz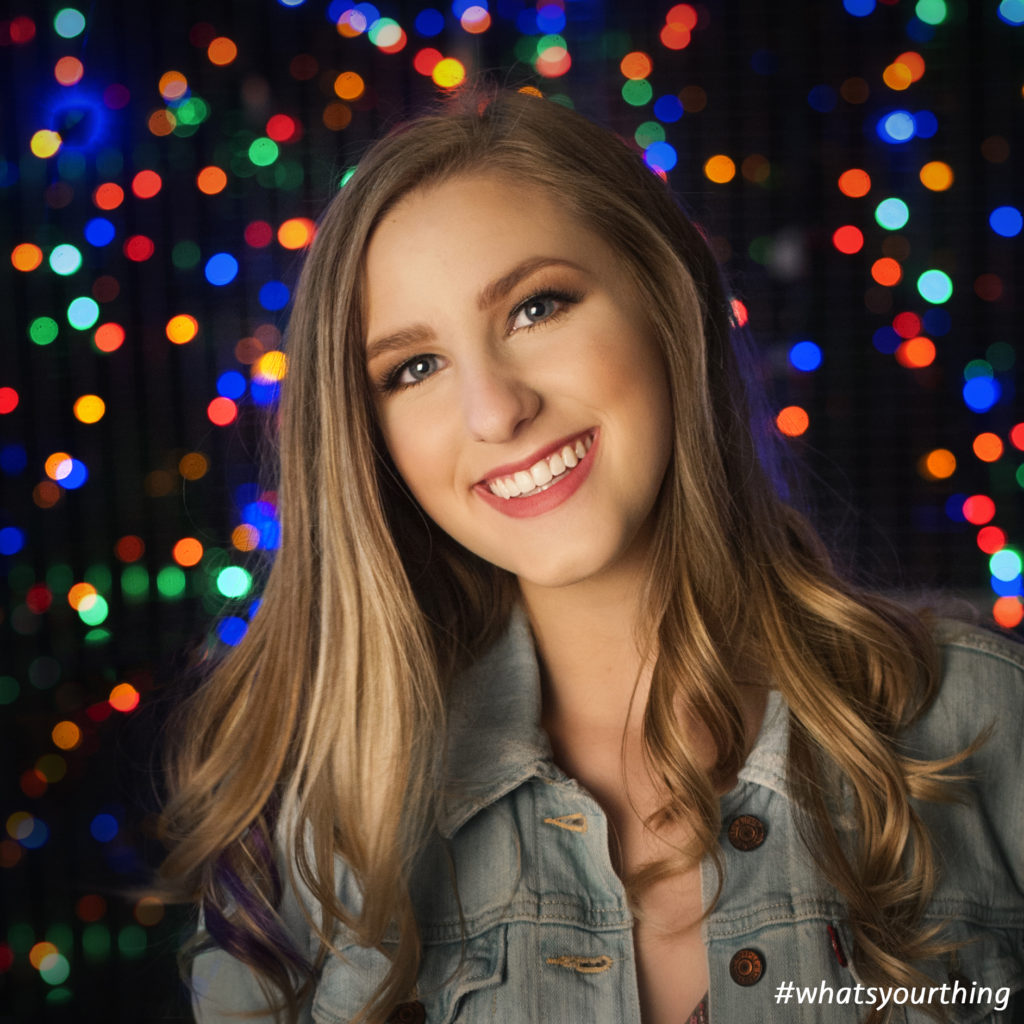 why not check here What's Your Thing? Teen Project
look here We are excited to introduce Reese as the 2018-2019 host of the What's Your Thing? Teen Project launching Tuesday, September 4!! She will be introducing the ambassadors each month and helping teens know their value as a prevention of abuse.
_________________________________
We wanted to get to know Reese so we flipped the mic and asked her a few questions…
What grade are you in school this year?
I'm a Sophomore.
What's your favorite subject?
English
What subject do you wish you would never have to take again?
Science – of any kind
Are you a dog or cat person?
I wish I could be a cat person but I'm severely allergic. By default I'm a dog person.
What was the name of your first pet?
King, a big beautiful boxer.
Favorite color?
Purple
If you had to eat one thing the rest of your life what would you choose?
M&M's
Would you rather run or do yoga?
Yoga
What's your favorite sport?
I'm not sporty but I like volleyball.
Do you have any hobbies?
Art in general. I love to draw.
Why is being a part of What's Your Thing? important to you?
It's hard to be a teenager and there are tons of us who struggle to find our space. Being a part of something that encourages teens to be their authentic self is exciting. It's about being comfortable with who you are. When you are comfortable – you don't have to fit a certain mold to be happy.
What's YOUR thing?
Art
_________________________________
Thank you Reese for being our host and a part of preventing the next generation of dating violence and domestic abuse. #awesomepeoplerock
#whatsyourthing #choosecouragefoundation #teensrock #teenproject #bethechange #host #interview #headshot #amazingteen #makeyourlife #youareenough #preventabuse #model #teenproject#t