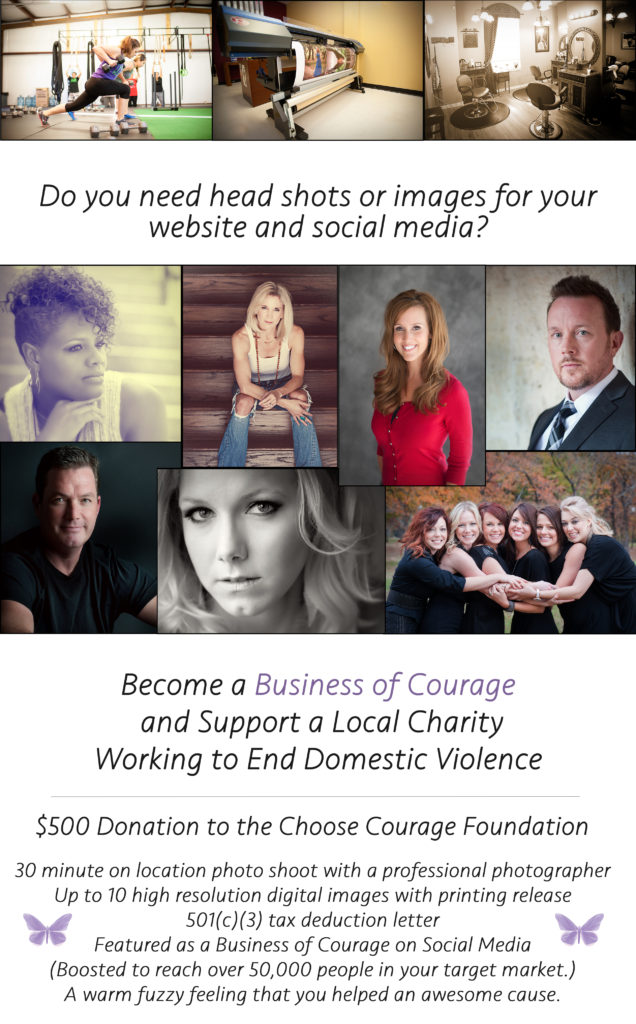 click site Why should I become a Business of Courage?
~ You need professional head shots or images for your website, social media and print advertising.
~ Supporting the Choose Courage Foundation increases your company's commitment to social responsibility while offering community recognition.
~ Your donation is tax deductible. (minus $250 for goods received)
~ You are an amazing human who wants to help make a difference.
get more How do I sign up?
~ Donate $500 on-line at www.choosecourage.org OR mail a check to 2709 Colt Lane Crowley, TX 76036
~ Email info@choosecourage.org to schedule an appointment for your photo shoot.
https://sanisfahrschule.ch/27123-dte96111-which-dating-apps-to-use.html When Will I be featured on social media?
~ 2 businesses will be featured each month on a first come first serve bases.
filipino online dating sites new How long will it take to get my images?
~ You will receive a link to download your images within 14 days of your photo shoot.
What is the Choose Courage Foundation?
The mission of the Choose Courage Foundation is to grow awareness about domestic violence through art, encourage those in the cycle of abuse to seek help and cultivate courage in all. We celebrate the victims of domestic violence who chose courage and became survivors. The path is never easy but beauty always emerges from the hard and beauty has the power to inspire hope.
How will my donation be used?
~ Boost social media posts to exponentially reach a greater audience.
~ Send our photographers and board members to cities across the United States to photograph survivors.
~ Run fund raising campaigns for local resources in the cities that we photograph.
~ Support our nation wide community of volunteers the "Butterfly Ninjas".
So far in 2016…
~ Choose Courage hosted an Emerge Art Exhibit for over 400 guests celebrating survivors of domestic violence.
~ Raised over $23,000 for Safe Haven of Tarrant County in Texas.
~ Boosted social media Survivor Celebration posts to reach 269,362 people… and counting…
~ Traveled to Omaha, Nebraska to photograph 15 survivors of domestic violence.
~ Launched our nation wide community of volunteers the "Butterfly Ninjas".
~ Working to run an on-line social media fundraising campaign for an Omaha non profit in October 2016
Please do not hesitate to contact us with any questions.
Thank you for supporting the Choose Courage Foundation, together we can make a difference. #choosecourage #breaking shame
Currently available to Dallas / Fort Worth area businesses only.